Take On Aerobic Capacity Training And More In Our Underground Group Fitness Classes

At CrossFit Gig Harbor, we're taking traditional fitness training to the next level, offering you a revolutionary approach to aerobic exercise and tracking.
Our Underground Group Fitness Classes include cutting-edge heart-rate monitoring and the best combination of strength building exercises, fat burning strategies, and active recovery. This program is perfect for all experience levels.
What Makes Our Underground Training So Special?
The bottom line is this: you can't push your body at 100 mph each and every day. Truly successful fitness strategies include a dynamic combination of strength building, agility work, injury prevention and active recovery.
That's where we come in.
Underground Group Fitness training at CrossFit Gig Harbor is the whole package. We keep your body guessing with everything from striking and speed bags to plyometrics and sleds. We aim to work every muscle in your body - but we do it with a purpose. Gone are the days when those "busy work" plans seemed good enough.
We're helping people all across Gig Harbor:
Build lean muscle tone and total-body strength
Take on healthy, sustainable fat burn
Stay injury-free and motivated like never before
Avoid the risks of the dreaded plateau
So, Where Does The Heart Rate Monitor Come In?
The days of walking into a gym and jumping from machine to machine without a plan or a purpose are gone. We're putting an end to the guesswork and helping you take on a direct path to success.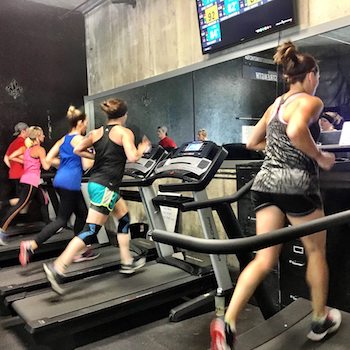 Heart rate monitoring is the first step.
This cutting-edge technology allows us to monitor your body's output and it allows you to understand what you're doing right. Our goal on your path to better health and wellness is to educate and empower you with what exactly your body needs to succeed.
In our Underground Group Fitness program at CrossFit Gig Harbor, you'll enjoy:
Data-driven fitness strategies
Professional coaching and support
Targeted training for any goal or priority
Accountability throughout the entire process
Make The Move To Underground Group Fitness In Gig Harbor Today!
If you're ready to see real results and sustain them for years to come, we've got the answer at CrossFit Gig Harbor. Our Underground program is changing the way people all across our community think about fitness training. And we're ready to show you why.
Just fill out the short form on your screen to get started today!