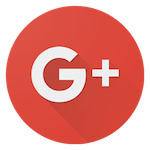 I came to Crossfit GH nearly 10 years ago as an athlete without direction. It was my first year competing in the professional ranks as a Downhill Mountain biker and I was training like a total amateur. I reached out to David explaining my goals as an athlete and the sport-specific training needs that came with the rigors of Mountain Biking. He accepted me into his gym with open arms and accelerated my training beyond anything I had experienced. Breaking the mold was hard, but I soon learned accountability through my attendance and was given the mental strength needed for the challenging hurdles of my sport.

Soon my results started to speak for the training as I secured podium finishes and solidified sponsorships that have lasted year after year. Since then I have not only found my place as a professional athlete, but have been given the leadership tools to start my own team and give back to riders who are starting their professional careers. I now manage 3 elite level riders under what is now one of the top Downhill programs in the Country. Success that I truly believe stemmed from my first meeting with David a decade ago.

David has been more than just a coach to me. He is one of my greatest mentors and a dear friend. The care that he puts into training all of his athletes is unquestioned. He is truly there to guide us not only in the gym but in life. If you are looking for a home to test yourself mentally and physically all while building lasting relationships with like minded athletes, look no further. Crossfit GH is one of a kind.